Why are CBD Drinks So Popular?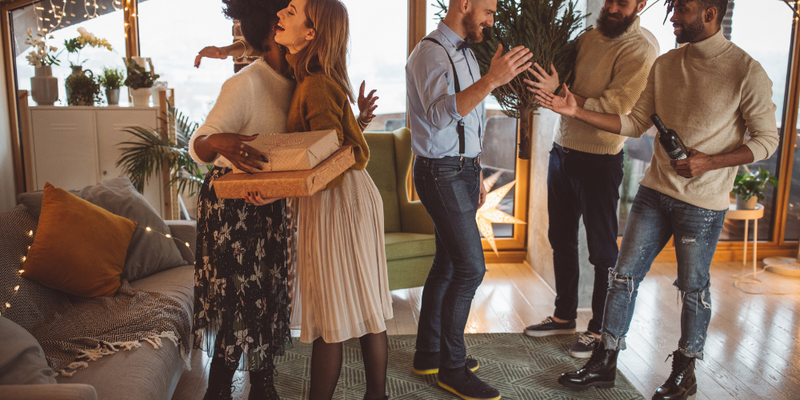 CBD drinks are becoming more popular as people learn about the benefits of CBD oil. This blog post will discuss some of the reasons why people are reaching for CBD drinks. We'll also discuss the benefits of drinking CBD and why it's becoming so popular. Keep reading to learn more!
What is a CBD Drink?
A CBD drink is a beverage that contains CBD oil. CBD oil is derived from the hemp plant and has been shown to provide numerous health benefits. Some of the reported benefits of CBD include reducing anxiety, relieving pain, and improving sleep. As you can imagine, CBD Oil isn't water-soluble, so companies use various methods to convert CBD oil into a water-soluble liquid. Some of these methods also help the CBD enter the bloodstream quicker and more effectively. 
CBD beverages come in an assortment of flavors and styles. Some are sparkling CBD drinks, and some are "flat" like a sports drink. CBD sparkling beverages also vary in that some are sweetened with traditional sugar, some with honey (our favorite), some with stevia, and unfortunately, some are sweetened with artificial sweeteners or high-fructose corn syrup.
Why Drink CBD?
There are many reasons why people choose to drink CBD. As we mentioned, CBD has been shown to provide numerous health benefits. For some people, drinking CBD is a way to improve their overall health and well-being. For others, it's a way to reduce anxiety or relieve pain. And for some, it's simply a delicious and refreshing beverage! Often, people just need to take a break from alcohol, whether it's a month off, a day off, or a round-off. A CBD drink is a great alternative when consumed as a relaxing and refreshing mocktail and doesn't result in headaches or hangovers.
If you're looking for a way to relax without drinking alcohol, CBD is a great option. CBD can provide a sense of relaxation and calm without the adverse side effects of alcohol. In fact, many people find that CBD even helps them sleep better!
CBD is Non-Psychoactive (aka doesn't get you high)
One of the best things about CBD is that it's non-psychoactive. This means that it won't make you feel "high" like THC will. You can continue with life, drive home and spend time with the kids. This is one of the reasons why CBD is becoming so popular; people are looking for the benefits of cannabis without the psychoactive effects.
What is the best CBD blend in a drink?
CBD (cannabidiol) is just one of many various cannabinoids in the hemp plant. Others include CBG (cannabigerol), CBC (cannabichromene), and CBN (cannabinol). Full and Broad Spectrum CBD oil contains all of these cannabinoids, while CBD isolates only contains cannabidiol. We believe that the best CBD drink is one that contains broad-spectrum CBD oil. This way, you get all the benefits of the various cannabinoids working together in what is known as the "entourage effect."
CBD, CBG, CBN, CBC – What is the difference?
All of these cannabinoids have different effects on the body. CBD is known for its calming and anxiety-reducing effects. CBG is known for its anti-inflammatory and pain-relieving effects. CBC is known for its antidepressant effects. And CBN is known for its sedative effects. When used together, these cannabinoids can provide a well-rounded effect that can improve your overall health and well-being.
Are CBD Drinks Legal?
Because of the Farm Bill passed in 2018, CBD drinks are Federally legal as long as they contain less than 0.03% THC. This trace amount of THC will not produce any psychoactive effects. You can purchase CBD drinks online and have them shipped to your door without any worry! Bimble drinks contain no THC as they are a "broad-spectrum" product.
---
Source: